'RHOC' Newcomer Elizabeth Lyn Vargas Said Cast Members Told Her to Be Herself on Social Media
The Real Housewives of Orange County newcomer Elizabeth Lyn Vargas may have gotten an early lesson on social media after defending Kelly Dodd.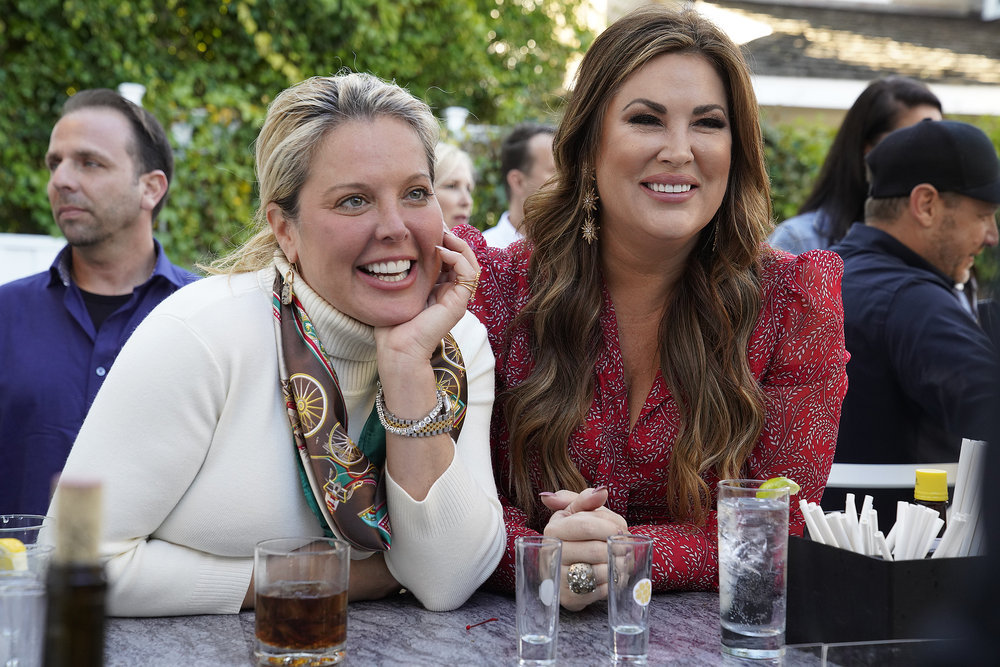 Vargas received backlash for some of her social media shares, especially for coming to the defense of Dodd, who has made several controversial remarks on social media.
"Everyone has an opinion and frankly, I'm disappointed in the fact that no one understands Kelly, which is fine," Vargas said in an Instagram story. "Kelly has her own point of view, why are you judging her? Why? We all have our opinions. Why are you judging her for hers?"
The Instagram video went viral and Vargas quickly realized that being a housewife means that everyone is going to have an opinion. "I'm not used to being in the spotlight in the media," she told Showbiz Cheat Sheet. "And, you know, I'm not used to when I post something, it meaning so much. So a lot of the women are giving me some advice on social media and posting and saying to just be yourself."
Elizabeth Lyn Vargas admits there's a fine line between 'being yourself' and being sensitive
Vargas received backlash before the season even started. "That's awesome [about being yourself]," she added. "But but there is a fine line on being yourself right now because of COVID. There's a lot of sensitivity out there. So I'm just trying to navigate the storm correctly. But what they've given me advice on is there's no correct way to live. You just live and be you."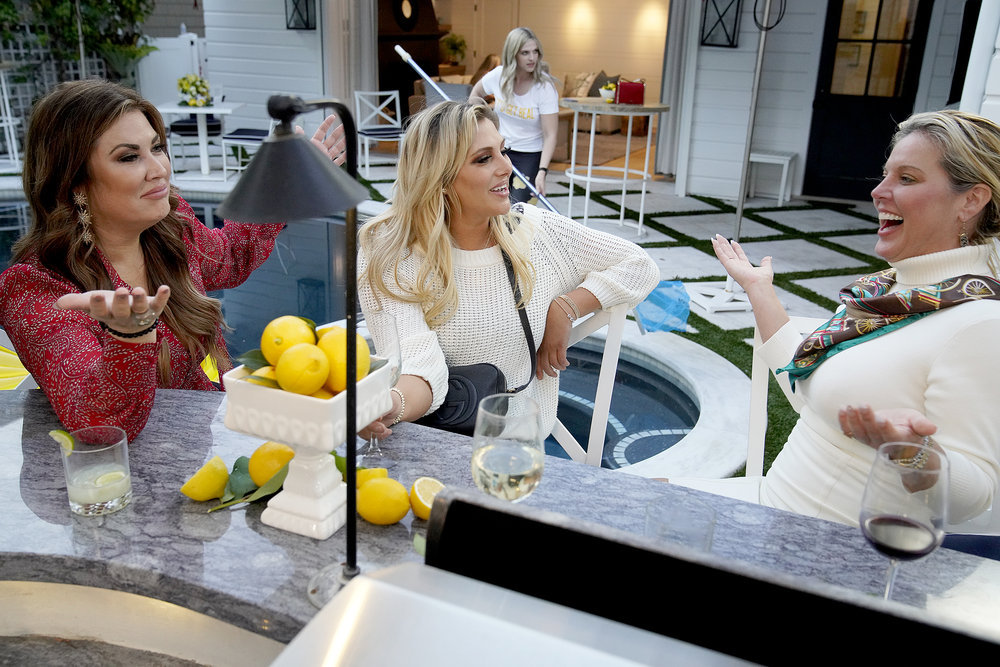 She laughed and said the cast joked about how the backlash she's received thus far is nothing compared to what will happen when the season heats up. "They warned me," she laughed. "They said you think this is bad? Wait 'til the season starts!"
"There is definitely some conflict throughout the season," she teased. "But I was going through a massive divorce. Almost a $2 million divorce. And I had to go into trial. I mean, that's insane. Having cameras around and trying to meet new people. And then COVID hit! All the sadness with people. So you know what? I thought I'm going to make people laugh at this show. Because my life is kind of funny."
Vargas said everyone 'warned' her about Shannon Beador
Newbie housewives are often hazed during their first season, but Vargas said she formed bonds with every cast member.
"When I first started the show, I was and I still am so excited to work with very strong women because to be on this show, you have to have a serious backbone," she observed. "You know, in business, sometimes you don't get to hang out with women like that because you're working all the time."
"So this gig was going to give me an opportunity to kind of get to know these women and have fun with them," she added. "Throughout the season I got to know Shannon [Beador] and everyone warned me about Shannon. I gotta tell you, she was great! They like scared me and I was like thinking, 'Oh my God does she have fangs or what?'"
She bonded with the entire 'RHOC' cast
"And then I got to meet Braunwyn [Windham-Burke], which was awesome," Vargas continued. "She kind of has all these different viewpoints throughout the season. Then, you know, we go do our thing. And, you know, we may or may not agree on certain viewpoints, but I love her to death for being her. And of course, Kelly is just a fireball. Kelly is Kelly." Vargas was introduced to the cast through Dodd.
"I loved meeting Gina [Kirschenheiter]," she said. Vargas and Kirschenheiter bonded over being from outside Orange County. Kirschenheiter is originally from New York and Vargas moved from Missouri. "So getting to know her personality and how she accepts life and she's definitely, to me, a survivor. And that's very admirable."
Viewers will also see Vargas contend with her painful divorce. She was surrounded by attorneys which provided the perfect gateway bond with Emily Simpson. "So when I met Emily, it was just a given that we hit it off," she said.
Source: Read Full Article