'RHOM': Lea Black Jokes About Having to Fire Her Husband From Ordering Supplies Online
Lea Black from The Real Housewives of Miami recently shared what pandemic living is like at her house and it sounds like she's having to run the entire show.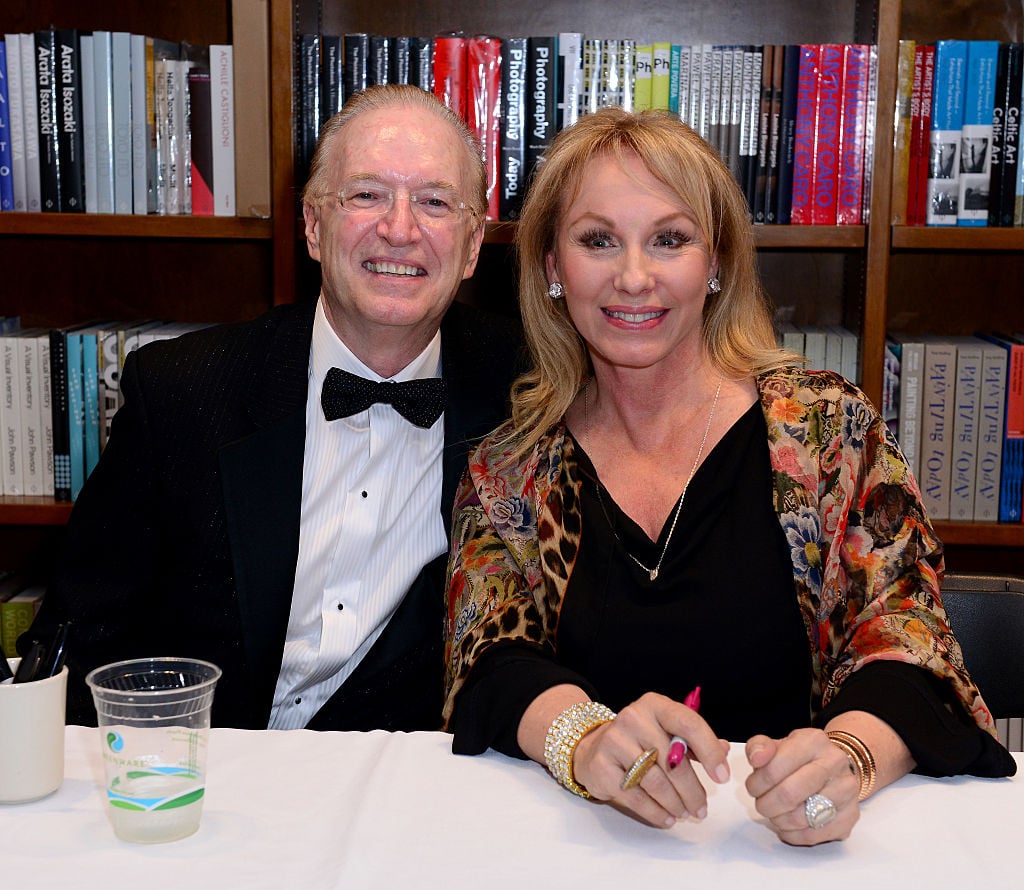 Black offered her humorous spin on everything from grocery disinfecting to having to fire her husband, famed attorney Roy Black from ordering supplies online. Her son RJ is home from college but she said most of his belongings are still stuck in his dorm room in California. Plus, she has a very specific system designed to disinfect groceries or anything before it enters the home.
She had podcast hosts Julie Goldman and Brandy Howard from Dumb Gay Politics with Julie & Brandy rolling as she described the scene at the Black home.
Roy Black was 'fired' from ordering supplies
Black hilariously describes how she's handling the chaos of living in quarantine. She says her husband is working from home and reads constantly. "So this is heaven for him," she jokes. "Because all he has to do is sit on his computer and read. RJ's doing his lessons online. I had to hire a tutor." Adding, " I mean you gotta go to MIT to take the course online!"
"I put Roy in charge of ordering but I had to fire him," she says. "He can't order anything right. I said order the big jugs of iced tea. He orders all these eight ounces of iced tea. Like the plastic isn't going to ruin the planet? Like 1,000 bottles of eight-ounce plastic iced tea? Why don't you just order the big jugs?"
Even after giving him a list, Black finally gave the list to an assistant to order supplies. Instead, she describes the assembly line she created before any item can enter the house.
Black has a tight system designed to disinfect groceries
Once the supplies arrive, delivery people are given an envelope with the tip containing cash on a tray. "Then [the item] sits there for 24 hours unless it's perishable," she describes. "Then we made a makeshift table."
The table has chicken wire on the top for items to sit upon so she can spray the items with Lysol on all four sides. "So when we ran out of Lysol, we went to Pine-Sol," she says. The items then sit for another 24 hours in the sun. The item is then removed from the outer packaging the next day. "We throw the outer box out like it's diseased," she jokes. Now the interior box gets a good dousing with Lysol or Pine-Sol.
The box sits for another 24 hours. "Then it's ready to come into the house," she says. "Then it goes into the assembly line of the grocery store." She describes having multiple packages of oatmeal, crackers, pancake mix. "The only exception is if it's perishable, it gets to come in sooner," she says. "But it sits in the garage first." But she adds even perishable items have a serious disinfectant timeline too.
"Everybody's got gloves and masks," she says. "We're set up like an infectious disease center!"
Source: Read Full Article