Ricky Gervais Fans React to Extreme 'SuperNature' Rotten Tomatoes Score
Ricky Gervais is getting no shortage of media attention for his comedy special called SuperNature. However, the news coverage is largely negative as a result of offensive jokes aimed at transgender folks. Gervais' SuperNature earned an extremely low score on the Rotten Tomatoes Tomatometer, but a very high score from audiences. Here's how his fans are reacting.
'SuperNature' comedian Ricky Gervais draws backlash for mocking transgender folks in a bit
Gervais mocks the trans community in his SuperNature comedy special on Netflix within the first few minutes. The in-person audience laughed, but social media went into a frenzy over the offensive rant.
"Oh, women!" Gervais said. "Not all women, I mean the old-fashioned ones. The old-fashioned women, the ones with wombs. Those f***ing dinosaurs. I love the new women. They're great, aren't they? The new ones we've been seeing lately. The ones with beards and c***s. They're as good as gold, I love them."
Gervais continued: "And now the old-fashioned ones say, 'Oh, they want to use our toilets.' 'Why shouldn't they use your toilets?' 'For ladies!' 'They are ladies — look at their pronouns! What about this person isn't a lady?' 'Well, his penis.' 'Her penis, you f***ing bigot!' 'What if he rapes me?' 'What if she rapes you, you f***ing TERF w****?'"
Ricky Gervais fans react to extreme 'SuperNature' Rotten Tomatoes score
Gervais' SuperNature earned a shockingly low rating on the Rotten Tomatoes Tomatometer. There are only a few reviews in, but comedy specials don't generally earn a lot of reviewing press. Nevertheless, the score is at a low 14% "Fresh" approval rating.
However, it's clear that Gervais fans enjoyed SuperNature. The audience score is currently sitting at a very positive 92% approval rating. As a result, Reddit has a lot to say about both the special and the disparity between critics' consensus and the audience score.
Some Gervais fans immediately wanted to watch SuperNature because of the polarizing reactions. Redditors' opinions range from thinking the comedy is hysterically funny to surprisingly agreeing with the 14% "Fresh" approval rating.
One Redditor noted that they lean to the right politically, but slammed Gervais for "mailing" it in and reusing jokes from years ago. Additionally, they agreed with one of the reviews reading: "SuperNature touches on the differences between cats and dogs, AIDS, abortion, and religion, delivering observations that aren't particularly original even by 1990s standards."
Even some of Gervais' longtime fans on Reddit didn't find SuperNature to hold up to his better work.
Comedy turned political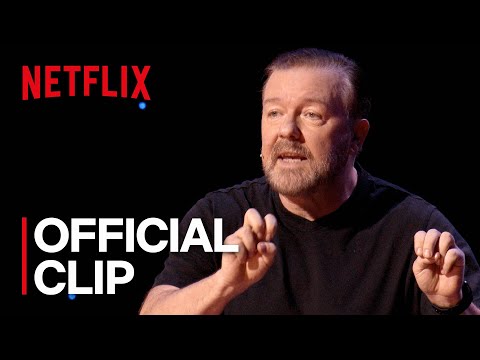 Gervais certainly crossed the line for many folks in SuperNature. However, that's the very same reason why some audiences enjoyed the special. Some Redditors explained that they find it funny to see "the lefties" react to comedy slamming the transgender community.
SuperNature isn't the first time that Gervais offended audiences as a result of his humor. However, many Gervais supporters tend to criticize them for "wokeness" killing comedy.
One Redditor explained that "incorrect" comedy always earned criticism, but what is considered offensive changed. They pointed to the backlash surrounding how Monty Python's Life of Brian poked fun at Christianity.
How to get help: In the U.S., call the RAINN National Sexual Assault Telephone Hotline at 1-800-656-4673 to connect with a trained staff member from a sexual assault service provider in your area.
Source: Read Full Article