'Summer House': Luke Gulbranson Called Producers Before the Fight – 'I Tried to Do the Right Thing'
Luke Gulbranson from Summer House said he tried to prevent the physical fight from breaking out, revealing he called producers before he returned to the house in anger.
"I tried to get on the phone with my producer just to say, like, I'm reaching a boiling point right now, like I tried to do the right thing," he said on the Summer House After Show. Danielle Olivera added that the cast had a full day of drinking, which added gas to the smoldering emotional fire.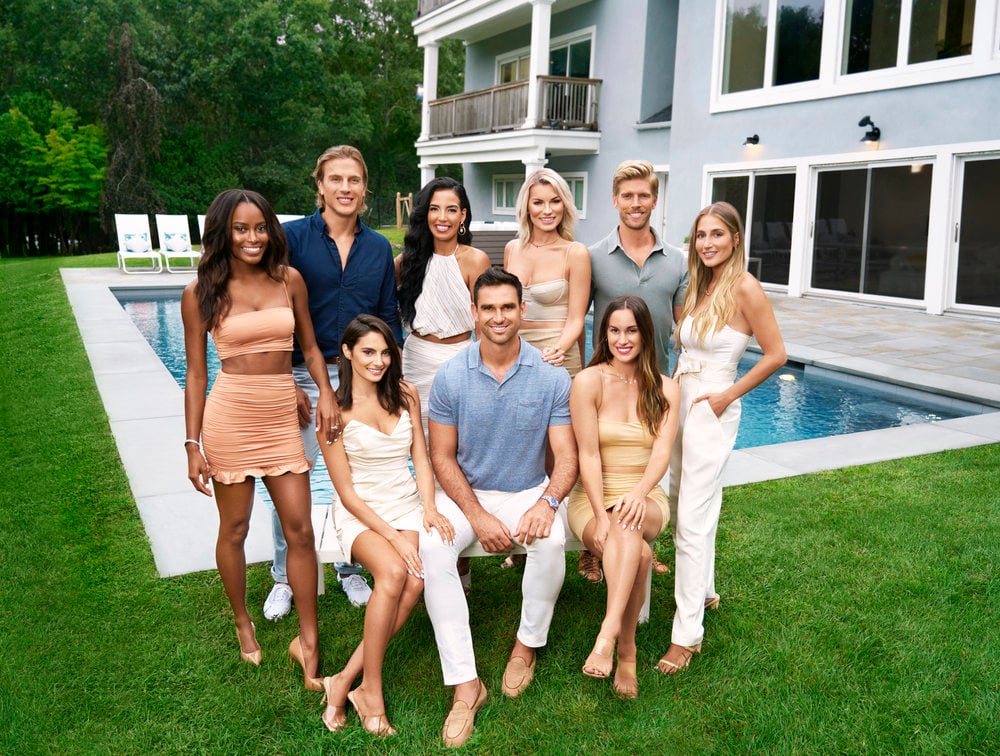 No one expected the fight to escalate the way it did
None of the cast thought the aggression would reach a fever pitch, but Gulbranson said his anger got the best of him. He walked back into the house, which is when the melee occurred.
"Next thing you know, we just like Luke …" Ciara Miller recalled. "And then I look over the balcony and it's just like … f**king rage." Cameras flashback to Gulbranson's return to the house. He screamed at Kyle Cooke adding, "I don't like you."
Cooke said the spacious house may have reduced the amount of damage that could have resulted from the fight. "Luke and I benefited from the fact that we were separated by a massive staircase," he said. "And I'm not the kind of guy to get in a fight. But we were kind of … they were fighting words being exchanged."
Hannah Berner says Cooke has a bigger bark than bite. "But he's not gonna do anything," she said.
The house was mainly worried about the damage Carl Radke could have done
The fight may have started with Cooke and Gulbranson, but the intensity level rose when Carl Radke got involved. "Carl, he'll whoop some a**," Berner said.
"I was definitely drinking that night and probably more than I want it to," Radke said. "But, you know, me and Kyle, we're giving Luke a piece of our mind for sure."
I think after that, we don't want to fight, but Luke was trying to cool off, I think. But I don't know what really got under him. I've never heard anything like that among a group of my friends. So I go to my room and I hear what it sounds like Luke's going to try to beat the hell out of Kyle. Or he's threatening him. And threatening others. I just felt in my body, I don't know what it was, but it was like, 'I'm protecting my friend,' moment. And I had to come out of my room and react the way I did."
Luke Gulbranson was 'seeing red'
Everyone got involved in the fight. Cooke and Radke went after Gulbranson but he retreated down the driveway. The women in the house ended up restraining Cooke and Radke so that the physical violence didn't escalate.
"I was seeing red," Gulbranson admitted. "I know that for a fact, I reached that point." Lindsay Hubbard knew she had to keep Cooke and Radke in the house as Gulbranson walked away into the night.
"My conscious got the best of me," Gulbranson said. "There are a lot of things I thought of. And it was I just, I need to get the f**k out of here. Because if I stay here like this is not good for anybody, honestly. So I just took off down the driveway and caught my breath and took a deep breath. And production came running after me and I was like leave me alone."
Summer House is on Thursday at 9/8c on Bravo.
Source: Read Full Article