'Supernatural': Jared Padalecki's Favorite Episode of All-Time Is 1 That Fans Have Not Even Seen
Supernatural will soon be coming to an end after 15 seasons, 327 episodes, and countless deaths and resurrections. As the longest-running sci-fi series in TV history, fans have plenty of episodes to choose from when compiling a list of their favorites. But for star Jared Padalecki (Sam Winchester), his favorite episode of all-time is one that fans haven't even seen.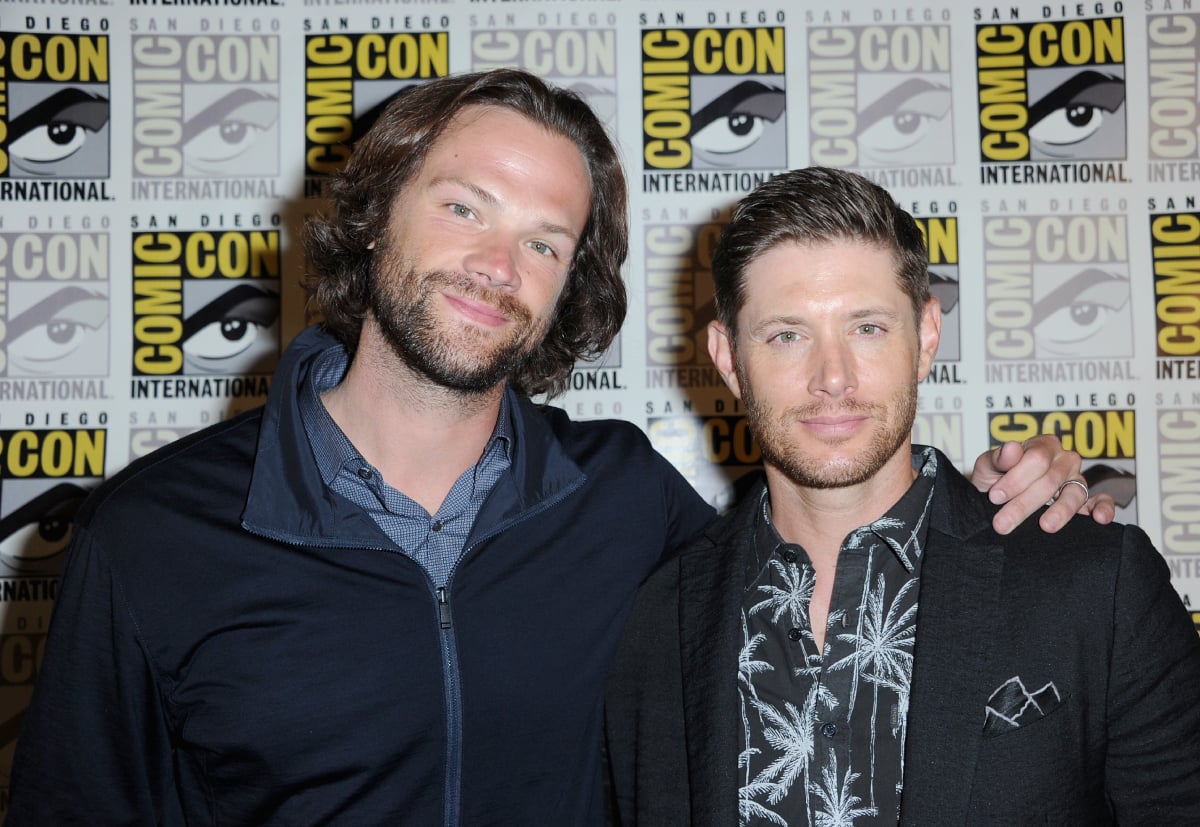 The pandemic halted production during the final season of 'Supernatural'
As Refinery 29 notes, the final season of Supernatural began airing a year ago and it was supposed to end in the spring. But after filming episode 18, the pandemic forced them to shut down production.
The CW turned the episode that aired on March 23rd into a mid-season finale, and they planned to finish up as soon as possible. The cast and crew weren't able to return to work until August to complete the final seven episodes.
On September 10, the leading trio of Padalecki, Jensen Ackles (Dean Winchester), and Misha Collins (Castiel) took to social media to let fans know that they had reached their last day of filming.
"Today is the final day of a 15-year journey. One that has changed my life forever," Ackles wrote. "To those I have worked with on this journey and to those who have watched and supported…you will never understand my great appreciation for you. I'm so grateful for these memories that I will carry with me forever. What a ride it has been. And what a run."
Jared Padalecki and Jensen Ackles developed an unspoken shorthand while working together for 15 years
Supernatural fans are very aware of how close Padalecki and Ackles have become over the years while working side-by-side. As Padalecki moves on to The CW's reboot of Walker, Texas Ranger and Ackles transitions to season 3 of Amazon's The Boys, the longtime co-stars say they feed off of each other while shooting scenes.
According to TV Line, Padalecki says that acting opposite Ackles for 15 years has given him the confidence that allows him to push himself.
"With Jensen, I know I can push as hard as I possibly can and harder and that he'll push back just as hard," Padalecki explained.
Ackles noted that there's a nuance that he and Padalecki were able to tap into with their characters and the relationship those characters have with each other.
"A lot of times, those nuances are not written on the page, and that is, I think, something that we pride ourselves in being able to bring to the character, to the story, and to the show," Ackles said. "And that's something that he and I don't really even need to talk about. It's stuff that presents itself to us, almost in the middle of a scene."
Jared Padalecki reveals his favorite 'Supernatural' episode is the series finale
During the last PaleyFest panel with Supernatural co-showrunners Robert Singer and Andrew Dabb and stars Padalecki, Ackles, Collins, and Alexander Calvert, they couldn't help but touch on the ending of the show.
According to Entertainment Weekly, Padalecki says that he "couldn't be more pleased" with how the final season turned out. When someone asked him about his favorite moment from the past 15 seasons of Supernatural, the actors said, "The series finale is my favorite episode of all-time."
Ackles agreed, saying it was a "fantastic way" for the show to end. He added that the more he's thought about it, the more he mulls over all of the possibilities of what could've happened or maybe what should've happened.
"It's interesting to think that I kept coming back to what ended up happening," Ackles said.
The final episode of Supernatural airs Thursday, November 19 on The CW.
Source: Read Full Article