'Survivor: Winners at War': Fans Fully Believe Sophie Clarke Will Return In An Upcoming Season
With only three episodes of Survivor: Winners at War left, fans are already talking about who might return for another season. Many viewers believe that Sophie Clarke is a strong but underrated player who will return to play again.
[Spoiler alert: Survivor 40: Winners at War Episode 11 spoilers ahead.]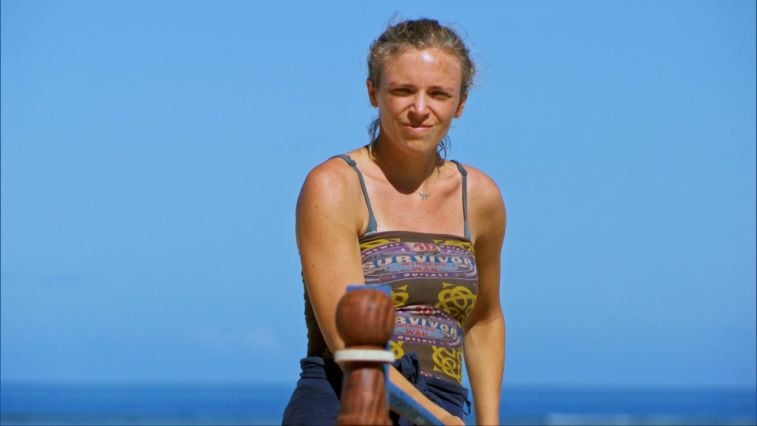 Who was sent to the Edge of Extinction in 'Survivor: Winners at War' Episode 11?
For a while there, fans thought Tony Vlachos might be on the chopping block in episode 11 of Survivor: Winners at War. However, he found a hidden immunity idol early on. Then he is sent a horrible extortion disadvantage from Parvati Shallow and Natalie Anderson from the Edge of Extinction.
He must come up with six fire tokens, or he won't be playing in the immunity challenge or voting at tribal council. Fans were outraged that he gets this disadvantage; however, Tony quickly gets three extra tokens. The man plays in the immunity challenge and wins it a second week in a row.
His alliance decides to split their votes between Michele Fitzgerald and Jeremy Collins. Tony takes the opportunity to change the game and blindside Sophie. He ropes in Nick Wilson, Jeremy, and Michele, and his plan works. Sophie was sent to the Edge of Extinction with a hidden immunity idol in her pocket.
After proving herself in the game, fans are positive Sophie will play 'Survivor' again
Survivor: Winners at War was only Sophie's second time playing the game. Numerous players returned for third and even fourth seasons. So, it would not be out of the question for the producers to invite her back again.
"I forgot that she was only 22 when she won," one fan wrote on Reddit. "I think of anyone on this season; she's a lock to come back for a third time. Production seemed to really appreciate her this season."
Fans think that she played a solid game. It was so great that the other castaways had to blindside her to send her home.
"I really hope she plays again someday," another fan added.
Fans are outraged that some people consider Sophie a 'Bottom Tier Winner'
"I probably came into this game feeling like I was a bottom-tier winner," Sophie said after she was voted out and sent to the Edge of Extinction.
"She's definitely not a bottom-tier winner," another Redditor wrote. "She played an excellent game in Survivor: South Pacific. She dominated physically, delivered one of the show's greatest Final Tribal Council performances, and played a smart game by riding her alliance to the end (sometimes the biggest move is no move at all)."
Other fans agree that her first gameplay in Survivor: South Pacific was great. She has no reason to think she is a "bottom-tier winner." Fans hate that other viewers made her feel that way.
"I'm sad that ANY winner has to ever think this and live with people's negative comments about their victory all the time," added another viewer. "She played an amazing game and should feel very proud of how she did. Her name was brought up a lot as a threat, so I hope she knows people genuinely respected her as a threat and a player."
Sophie is on the Edge of Extinction for now. However, she will have one chance to get back in the game. If she doesn't make it, fans are hopeful they will see her on another season of Survivor, soon. To see how the rest of Survivor: Winners at War plays out, tune in to CBS on Wednesdays at 8 p.m. EST.
Read more: 'Survivor 40: Winners at War': Boston Rob Was the First One to Look for an Immunity Idol at Tribal Council — Not Adam
Source: Read Full Article