'The Pioneer Woman' Ree Drummond: Funniest Moments from Her 'Staying Home' Series
After watching a few episodes of The Pioneer Woman or taking a look at Ree Drummond's social media posts, it's easy to see she has a great sense of humor. During her Staying Home episodes, viewers get to see just how funny she and her family are. Here are some of the funniest moments from The Pioneer Woman: Staying Home.
Ree Drummond sets a spoon on fire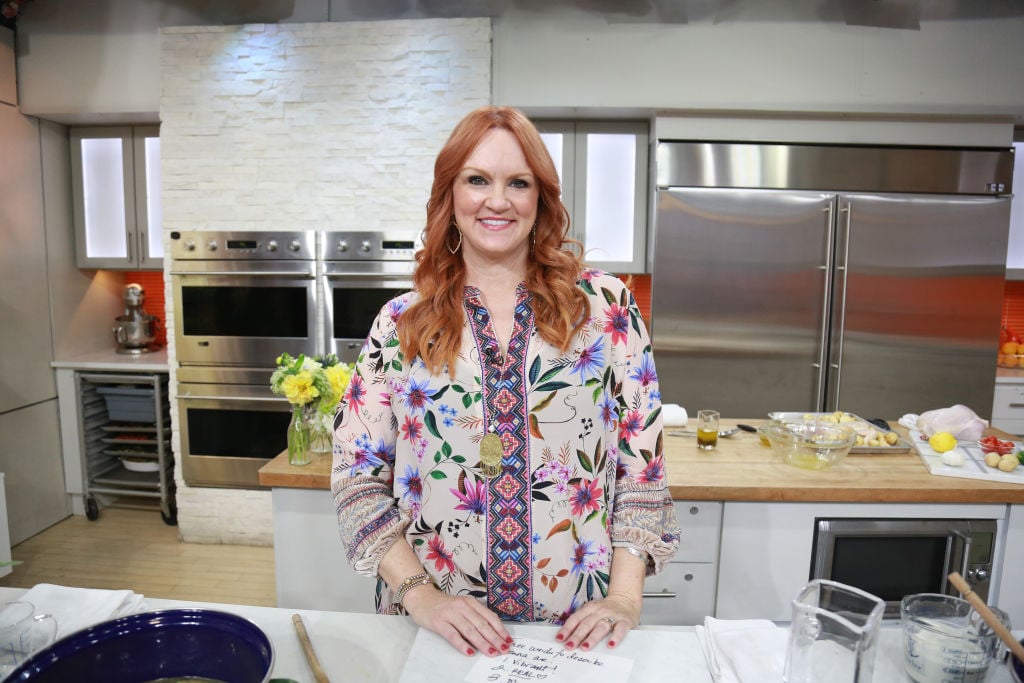 All is well in the Drummond household until one of thewooden spoons begins to go up in flames. Drummond's serving spoon (which sheaffectionately calls Woody or Mr. Spoon) was too close to a flame and sheaccidently sets the spoon on fire. Fortunately, her kids come to the rescue andsave her from starting a kitchen fire.
Ree Drummond pretends to be a bird
Drummond gets sidetracked during her preparation for anepisode of The Pioneer Woman. She stops to talk about her outfit.Drummond wears a lot of kimonos, so she asks if she should continue to wearthem. "Should I stop wearing kimonos?" she asks one of her children.
Drummond concludes kimonos are good to have because they'reso versatile. "Underneath it doesn't matter what you have on," says Drummond. "Youjust throw on this drape, kimono, wrap. And if you ever need to escape apredator, you can just start going 'Caw! Caw!'" jokes the Food Network star, asshe mimics a bird. Her daughter jumps in to get her back on track, saying, "Let'sfilm the recipe!"
Ladd Drummond sneaks up on Ree Drummond and gives her a scare
Drummond shares a clip of one of her cooking demonstrationsfor The Pioneer Woman show. At one point, Ladd Drummond runs behind hiswife and gives her a little scare. She makes the funniest noise as she spinsaround to see what happened.
Ree Drummond's son gives her a scare
Ladd isn't the only person who scares Ree Drummond while she cooks. Her son, Todd, also caused a fright during on of her meal preps. He was playing around in the kitchen, when he ran past her and caused her to jump. The look on Drummond's face at the end is hilarious.
"My expression at the end," writes Drummond. "Only teenagers can elicit that expression. New kid-shot episode of my cooking show is on this Saturday morning! I hope I make it through these in one piece."
Ree Drummond asks her daughter to stop filming her shoes—then she starts dancing
In another video, Paige Drummond is behind the camera. Shepans down, and says to her mother, "Nice shoes." Ree immediately protests, andsays, "What are you doing? It's a secret down here!" Drummond then breaks outin an impromptu dance and says, "It's all business on top, and it's a party onthe bottom."
Read more: 'ThePioneer Woman' Ree Drummond's Saddest Moments
Follow Sheiresa @SheiresaNgo
Source: Read Full Article