'The Pioneer Woman': Ree Drummond Poses a Very Relatable Friday Night Challenge to Her Twitter Followers
It's Friday night during a pandemic, so The Pioneer Woman Ree Drummond took the time to mix with her fans on Twitter.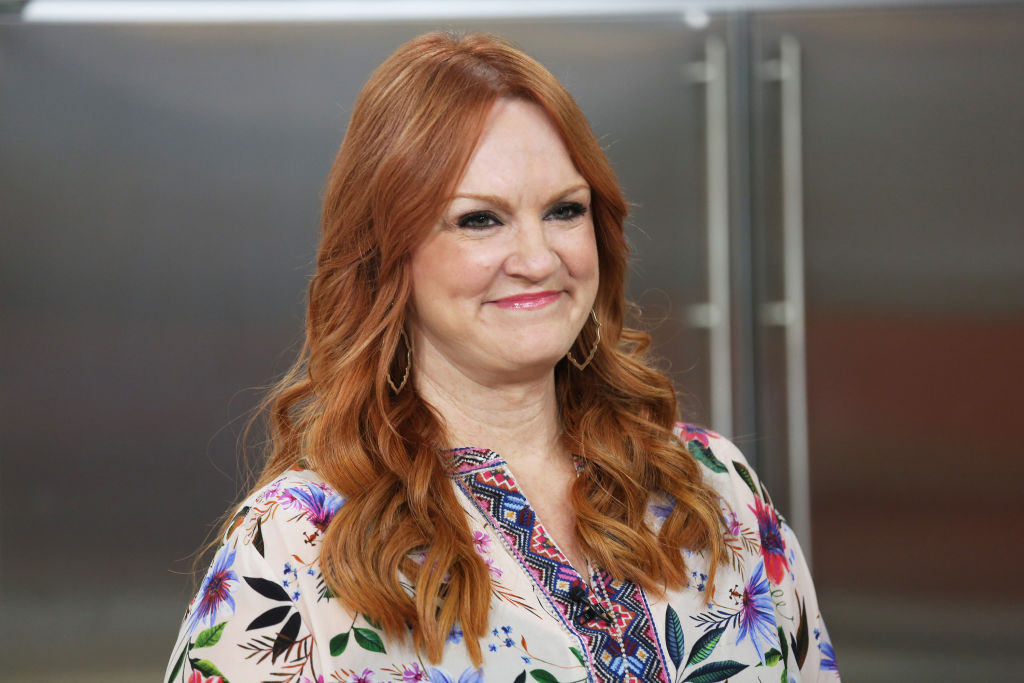 RELATED: 'Pioneer Woman': Ree Drummond – The 1 Chef She Would Love to Cook With
The mother of four got personal with fans on her social media account and asked them to ponder a question that would require some thought.
Drummond's question to her Twitter followers that got them thinking
This week, the Food Network star posted on Twitter to ask her fans to think back, way back, asking them if their views of a film had changed as they'd aged. For her, it was On Golden Pond, the 1981 film starring Henry Fonda in his last role, Katherine Hepburn as his wife, Ethel, and Jane Fonda as their daughter.
RELATED: 'The Pioneer Woman' Ree Drummond's 1 Must-Have Kitchen Essential
"This is basically every movie," Drummond posted, "but can you think of one specifically that you saw when you were younger, but understand so much more (and in such a different way) now that you're older? I just watched "On Golden Pond" and I'm in a heap on the floor, so I just thought I'd ask."
She remembered going to see the film as a young girl in the theater.
"When I first saw On Golden Pond," she recalled, "I was in sixth grade and I saw it in the theater alone. (I begged my mom to let me go by myself.) I related to 13-year old Billy, the angsty son of Jane Fonda's character's boyfriend. I remember getting a Mr. Pibb [soft drink] and a movie pickle."
RELATED: 'The Pioneer Woman': Ree Drummond Lends Her Support for Online Learning During the Coronavirus Crisis
She went on to say that when she watched the film as a younger woman, she experienced it differently than she had this week, older and married, with children of her own. Drummond shared that she related, surprisingly, in her recent viewing more to Hepburn's 74-year-old character in the film.
"Ladd and I just watched it together," she mused, "and dangit if I don't relate to Ethel now. It was so interesting and a little devastating (but in a nice way) to see 39 years of changing On Golden Pond perspective flash before my eyes."
Drummond got her fans tweeting
For Drummond, responses from her fans came fast and furious.
One replied, "Parenthood (the movie). When it came out in 1989 I had a newborn. Throughout the years of rewatching it, I get something different out of it every time."
RELATED: 'The Pioneer Woman' Ree Drummond Revealed She Had Postpartum Depression
Another follower of Drummond's hilariously posted, "Clueless. It came out the summer after 3rd grade and I understood it more and more with every semi-annual rewatch through to my twenties. . . 'I had to hall a** to the ladies. I was riding the crimson wave.' Like I truly thought she was talking about traffic."
"[The] Sandlot," another poster said poignantly, "…one day we all played our last game as kids and no one knew it…"
How the powerhouse cook is getting through the pandemic
Like so many other cooks and chefs who are televising from home now, such as Rachael Ray, Ina Garten, and Lidia Bastianich, the Oklahoma resident is providing her fans with fun and delicious content from home. She's also employing her kids to help out with the broadcasting business.
In an Instagram post showing off her familial crew, Drummond said, "My TV crew. Proud of these Gen Z'ers! "Staying Home: Episode 2" airs on Food Network this morning at 10et/9c! Come watch me catch a spoon on fire. That is not a figure of speech."
RELATED: 'The Pioneer Woman' Ree Drummond Says Ladd's Love Language Is Acts of Service
Source: Read Full Article