The Transformation Of Milo Ventimiglia From 19 To 43
Milo Ventimiglia is one of the central stars of "This Is Us," but he's no newbie to acting. In fact, he started acting when he was fairly young and has gone through quite the transformation throughout his decades in the industry. As Men's Journal detailed, Ventimiglia grew up outside of Anaheim, Calif. His mother was a teacher and his father was in the printing business, and the future actor grew up with two sisters. He told Interview Magazine, "We always had an artistic background growing up; the notion that it was all varied–different sides of the arts–was very reflective of my mom and dad letting us explore what we wanted to explore."
"When I was a kid it went from being a pediatric surgeon, to being a fighter pilot, to being an actor," Ventimiglia said of his childhood career aspirations. As he told W Magazine, "I wanted to help kids, I wanted to fly jets, or I wanted to just be an actor. And acting kind of took over." He went on his first audition at the age of 12, an open casting call that drew in 2,000 kids. Ventimiglia made it to the final six, but ultimately, the role in "Radio Flyer" went to Elijah Wood.
Despite not landing that gig, Ventimiglia still wanted to act. "There were a million different things I could have chosen or wanted to do, but the path of an artist was the one that pulled me the most," he added. Here's a look back at his career over the years.
A bit of success as a teen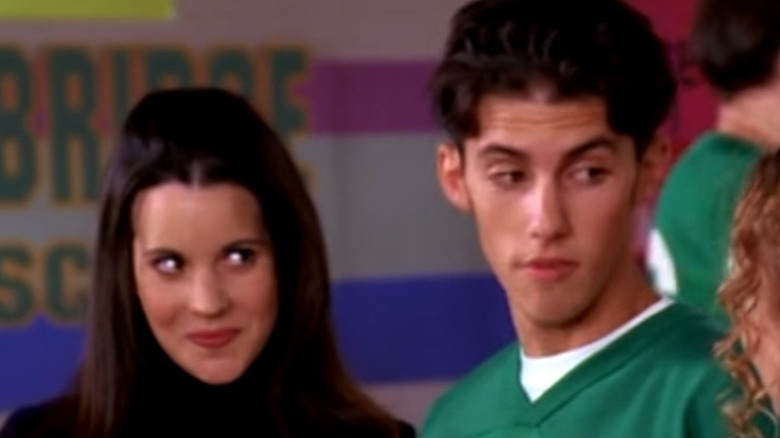 When Milo Ventimiglia was 16, he auditioned for a Batman and Robin movie (per W Magazine). He didn't land that role either, but he didn't give up. Ventimiglia did a program at the American Conservatory Theater in San Francisco and then moved to Los Angeles. He landed some television commercials, his first being for Dr. Pepper.
After a string of commercials, Ventimiglia landed his first television gig, playing "Party Guest 1" on "The Fresh Prince of Bel-Air." Ventimiglia attended UCLA as he auditioned for roles, and he said that one-line part on "Fresh Prince" left him "stoked." As his IMDb page detailed, he landed numerous one-off acting roles consistently from there. He appeared on "Sabrina the Teenage Witch" (seen above), as well as "Saved by the Bell: The New Class," among many others.
Men's Journal noted Ventimiglia dropped out of UCLA once he consistently landed acting jobs. He still struggled to convince people to cast him though. He was often told he looked too young, he told People, and his crooked mouth prompted comments too. Ventimiglia explained his crooked mouth was caused by "dead nerves" he had when he was born. In early auditions, "They'd be like: 'Could you stop doing that thing with your mouth where your lip is going down?'" he shared. At this point, he admits, "I mean, look, I can't get away from it now. It's who I am, you know? I've got a crooked mouth."
The role that made him a heartthrob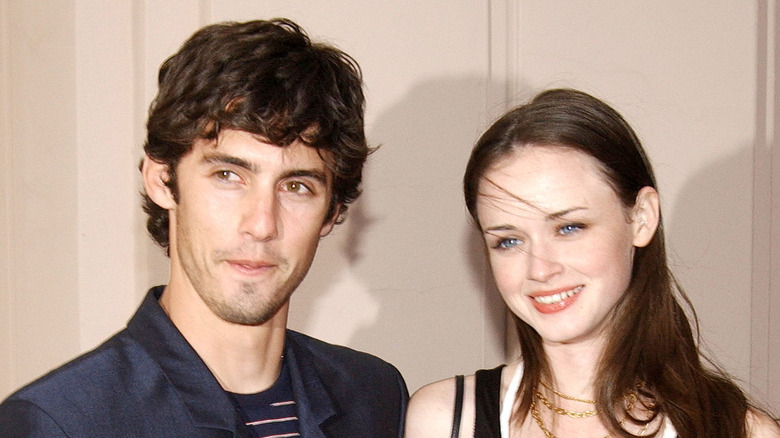 In 2001, Milo Ventimiglia's career took a major turn when he joined the cast of "Gilmore Girls" (per W Magazine). He was just 24 and admitted he "didn't even know really what it was going to be." He thought he would just be doing two episodes playing Jess Mariano. When his agent told him they wanted him as a "regular," he asked, "Regular what? What does that mean?"
According to Vanity Fair, Jami Rudofsky and Mara Casey were responsible for finding Ventimiglia as well as some of the other "Gilmore Girls" cast members. They were familiar with Ventimiglia's work, and when the character of Jess was created, they were quick to reach out to him. He was sent right to the show's producers, as "Milo seemed completely right as the bad-boy description" that "Gilmore Girls" creator Amy Sherman-Palladino envisioned.
Ventimiglia's bad-boy character of Jess propelled him into major stardom and he quickly gained heartthrob status. "Still to this day, you know, it blows me away — the impact of the Jess character, how much everyone was in love with him and wanted to find a guy like Jess. He was kind of trouble, you know," the actor detailed. As love blossomed on-screen between Rory and Jess on "Gilmore Girls," the sparks flew off-screen as well. As Hollywood Life noted, Ventimiglia and Alexis Bledel started dating in 2002 after meeting on the "Gilmore Girls" set and they split in 2006.
Milo Ventimiglia goes from bad boy to superhero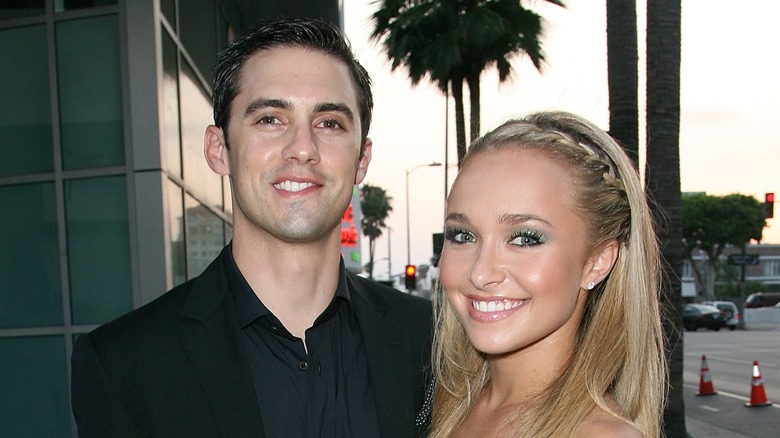 Shortly after wrapping up his time on "Gilmore Girls," Milo Ventimiglia embraced the character of Peter Petrelli on NBC's "Heroes" (per Sci-Fi Online). The series debuted in 2006 and Ventimiglia played the younger brother of a politician, Nathan, portrayed by Adrian Pasdar. Peter, who worked as a hospice nurse, had nightmares that he could fly and he soon discovered he had superhero powers. "Going into the pilot I had no idea what my power was, I just saw there was this dynamic relationship between Nathan and Peter," he said of starting "Heroes."
"Heroes" was a very different project from "Gilmore Girls," and Ventimiglia seemed to love the experience. "When the scripts come in they're always better than I ever expected. It is so different to anything I've ever read before," he detailed. He admitted he watched his own work to see what he could improve, but "I actually watch all the other characters as well because I'm so drawn in by what they're doing."
As was the case with "Gilmore Girls," Ventimiglia ended up romancing one of his "Heroes" co-stars. Hollywood Life detailed that Ventimiglia started dating Hayden Panettiere in 2017. There was an 11-year age difference between them, as he was 29 and she was 18 when they started dating. They were together for about two years, and they were somewhat less private about their romance than his with Alexis Bledel had been.
A major lull in his career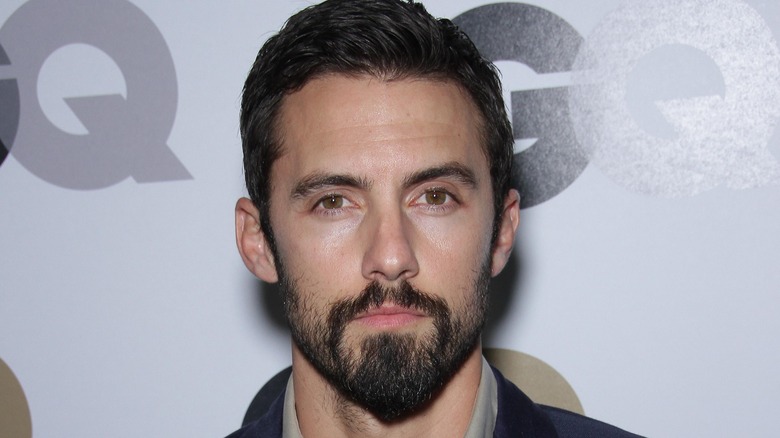 "Heroes" did phenomenally well during its first season, but as The Guardian noted, Milo Ventimiglia and his co-stars found themselves looking for work after the fourth season. Ventimiglia later told Access that he had a challenging time finding work after "Heroes." He detailed, "I've had moments where I've had to pick myself up. Probably in my early 30s, I couldn't get hired in town. I really couldn't." Ventimiglia added, "That was back in the 'Heroes' days. I did not work for one calendar year. One entire year, I couldn't get a job." He even considered quitting acting. "I was gonna cash in and move to Italy on my European passport and find a farm to work on and buzz my head, and grow a beard and ride a motorcycle, and just live a quiet life," he revealed.
Not only did Ventimiglia struggle to find work again, but he also found it challenging to shed his "Heroes" character. "It broke my spirit," Ventimiglia shared. "It kind of just broke me inside and I thought to myself 'Do I really want to do this? Do I want to continue acting? Because it may just be disappointment after disappointment after disappointment," he admitted.
As Ventimiglia's IMDb page detailed, he landed a few projects in the years after "Heroes." Unfortunately, they were all fairly short-term gigs. It took a few years, but another role came along that gave Ventimiglia a chance to transform himself once more.
Milo Ventimiglia embraced an entirely different type of role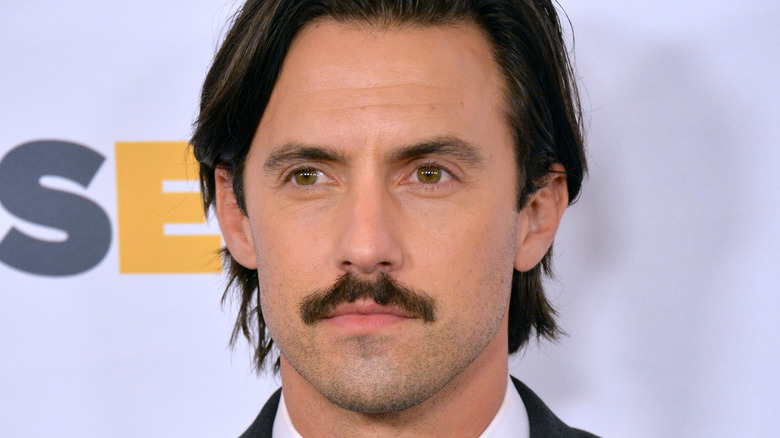 In 2016, at the age of 40, Milo Ventimiglia became Jack Pearson for NBC's "This Is Us" (per PopSugar). However, he told Variety he almost didn't land the part. "They wanted someone completely different," he explained. "I walked in with my beard and my long hair and set my motorcycle helmet down and they went, 'Who is this guy?" Ventimiglia also didn't think taking the role was as much "me choosing it as it choosing me."
Prior to landing "This Is Us," Ventimiglia had wrapped up a movie titled "Devil's Gate" and returned to Los Angeles. He had two television projects fall through, so he pushed himself to focus on being home rather than chasing the next acting gig. Then, "This Is Us" popped up and as soon as he read the script, he knew he wanted in on it.
There was a lot of hype about "This Is Us" ahead of its debut, and the twist at the end of the premiere generated a lot of buzz. Viewers soon learned Ventimiglia's character of Jack Pearson wouldn't survive past the teen years of his three kids. It wasn't until the 2018 Super Bowl episode, however, that fans learned how Jack died (per The Hollywood Reporter). Luckily, Jack's death didn't mean Ventimiglia was back to job hunting. "There's still a lot more to go, and that means yes, I'm still around," he detailed after the episode of Jack's death.
The actor envisions doing 'more of the same' in the years ahead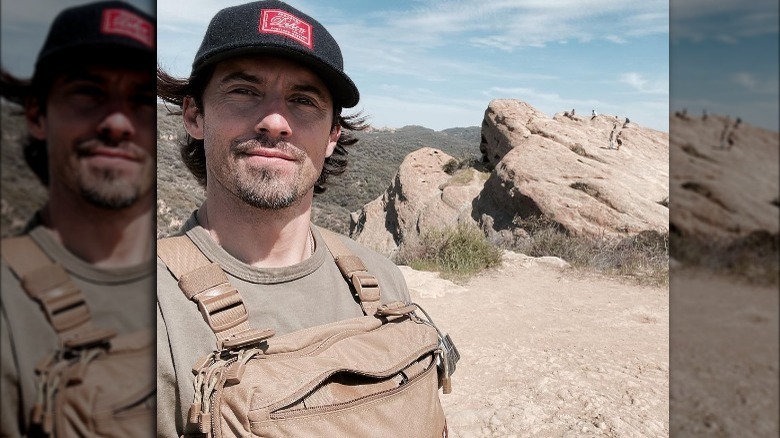 Now, at 43, Milo Ventimiglia still loves his work and he's embraced his adventurous side in his personal life, detailed Haute Living. He loves Harleys and leather jackets, but he also loves being "Uncle Donut" to the kids of co-stars (per Men's Journal). Dan Fogelman, the creator of "This Is Us," describes Ventimiglia as "a bit of a superhero guy in real life." The actor does other acting projects when not filming "This Is Us," and he's taken on directing and producing work too. He has a production company, Divide Pictures, and declared to The Hollywood Reporter, "I don't imagine myself doing anything different than what I've been doing now."
As for what lies ahead, "I would just imagine moving forward and doing more of the same of what I've already been doing for years at a lot of different levels" he revealed. Season 6 of "This Is Us" will be its last, but Ventimiglia isn't in a rush to see it end. "I love my job, and I love my crew. We've got a great cast, and they're all wonderful people," he told Haute Living. "I'm doing the show as long as they'll have me, and I think I'll be on it as long as the show's on," he added. Ventimiglia does know one thing about life going forward, in that "I'm just going to continue the way I live, because the world needs it."
Source: Read Full Article