'Vanderpump Rules': Celebrity Psychic Thinks Some New Cast Members Are in Over Their Head
Some Vanderpump Rules fans and original cast members had a hard time warming up to the new additions this season. Could it be because some of the new cast simply weren't completely ready for reality television?
Celebrity psychic Chris Medina got the feeling a few of the new cast members have some regrets about doing the show. Some cast members looked up to the OGs and had high hopes of becoming like them on the show, but fell short.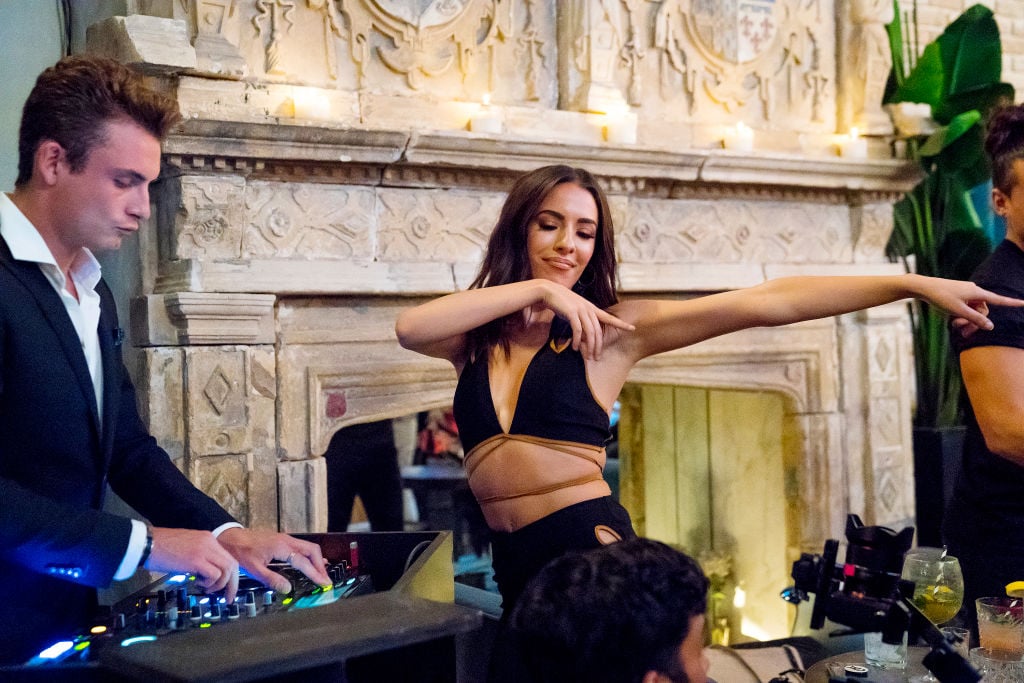 For the first time, the original group expanded, adding seven new faces to the cast for a total of 19. Raquel Leviss and Beau Clark became full-time cast members after previously being known on the show as the significant other to main cast members.
But season 8 introduced viewers to five completely new, younger SURvers. While they all appeared to easily assimilate on the show, fans were hot and cold about whether or not to embrace them.
Medina says new cast members need to find their own identity
Medina told Page Six he read the entire cast and could sense a few new members simply weren't ready for the show. "Here's my thing with them, if you are in the business here, but now you're regretting it, what's stopping you from getting out of it?" he explained. "A lot of these women here, they look at Stassi, they look at ['RHONY' star] Sonja Morgan, they look at these women here and they want to be them, but they don't have that in them to play the part."
RELATED: 'Vanderpump Rules': Lisa Vanderpump Slams Racist Tweets by Cast Members
"So a lot of what I'm doing here is having them come into themselves and telling them, 'You can still be this boss b*tch, you can still be outspoken here, but you're not Stassi. Your delivery isn't that way here. You need to start coming into your own realizing your own identity,'" he shared.
Aside from issues warming up to the new cast, newbies Max Boyens and Brett Caprioni were exposed for sharing racist remarks on social media in the past. Lisa Vanderpump condemned the posts, but some fans were still angry.
The OG cast has somewhat of a similar feeling too
OG cast member Stassi Schroeder had a similar view about the new cast members. While she enjoyed newcomer Danya Kathan, she admits to not knowing the other newbies very well. "I think they're just a lot younger, and so it's like if I were to go on [Real] Housewives," Schroeder described to The Hollywood Reporter.
"You know, they'd be like 'What is this b*tch doing up in here?' That's kind of how I feel about the other ones. It's like I don't know how to relate to them. And I'm all about a new castmember, when it's like Lala, caused a lot of drama and now one of my best friends. James [Kennedy], causes a lot of drama, great for television. But you have to kind of integrate them in a little more, so I think it's just been a little overwhelming for us to have so many of them 'cause we kind of just don't understand what we're doing."
RELATED: 'Vanderpump Rules': Scheana Shay Is Sick of Being Portrayed as a 'Desperate Middle-Aged Waitress'
Scheana Shay said important storylines also ended up getting diluted because producers tried to follow too many people. "It's almost like I'm playing a character. I am a 'desperate, middle-aged waitress.' That is my role to play here. Nothing from my actual life is shown outside of it," she said on Channel Q's The Morning Beat. "I had so much going on last year, but it's just brushed over because we have eighteen other cast member's lives to cover." Shortly after that interview dropped, a Vanderpump Rules editor admitted to purposely portraying Shay in a negative light.
Source: Read Full Article