'Vikings': How Alexander Ludwig Scored the Role of Bjorn Ironside
Fans of History's Vikings know Alexander Ludwig as the face of Bjorn Ironside, but they might be surprised to learn how he scored the role. Read on to learn all the surprising details about how Ludwig became the face of the fierce Viking Bjorn Ironside.
Who is Bjorn Ironside?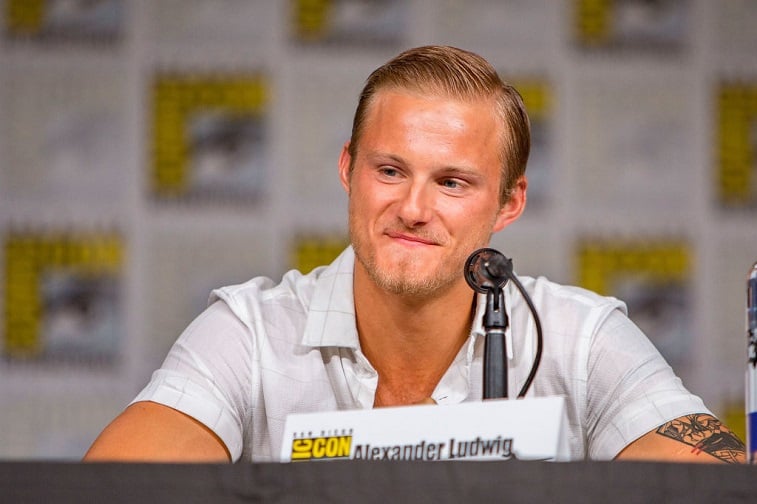 Bjorn is the son of the great Ragnar Lothbrok (Travis Fimmel) and the famous shield-maiden Lagertha (Katheryn Winnick). He makes a name for himself in battle, earning the nickname Ironside when no swords can pierce his skin. The name came from his father's own mouth, so it stuck with him ever since. Bjorn makes his way up to the King of Kattegat, following after his parents as a great ruler.
Bjorn has a tendency to compare himself to his very famous father, who led the first raid on England. It's impossible for him to fill those shoes, so he starts to go his own way while still being a fair and just ruler of Kattegat. It's a hard place to be considering Bjorn is always wondering what his father would do in his position. He isn't his father, though he does resemble him in a number of ways.
How Alexander Ludwig scored the role of Bjorn Ironside
https://www.instagram.com/p/B4dutSNnD6C/
Ludwig took part in an interview with the media for the third season of Vikings and Collider reported the questions and answers. Ludwig was asked how he came to be a part of the series, and the answer is rather surprising. It turns out an executive producer for the series saw his previous work and noticed the resemblance he had to both Fimmel and young Bjorn.
"It's funny how this actually came about," Ludwig revealed. "Oneof the executive producers on the show had seen me in The Hunger Gamesand had seen that I had a strong resemblance to Nathan [O'Toole], who playedthe original Bjorn, and that I resembled Travis [Fimmel], as well. Shecontacted my team and brought up this show and said, 'Is Alexander doinganything?' I had just finished Lone Survivor, at that time. We had atalk. I'd never thought I would ever do a TV show. It was just when TV wasstarting to have some really great content."
Ludwig had never seen 'Vikings' before going up for the role of Bjorn
RELATED: 'Vikings' Season 6: Why Fans Are Really Disappointed in Bjorn Ironside
Ludwig hadn't seen any of the series at that point, and he decided to start watching. It turns out his friends were "huge fans" of the series. He took the next steps in meeting all the necessary people, which led to a reading with Fimmel (Ragnar) and Winnick (Lagertha) and the rest is history.
"I hadn't actually seen Vikings yet, so I startedwatching the show," Ludwig continued. "I called some of my friends and toldthem what was happening, and they were like, 'You would be an idiot not to goon the show' because they were already huge fans of it. So, I went in and metwith the president of MGM Television, and everybody who's involved with Vikings,including Travis and Katheryn [Winnick]. Then, I did a reading with Travis andKatheryn. The next thing I knew, I was up for the role. I've learned so much,working with such great actors. It has been the creative experience of my life,thus far."
Many fans of Vikings couldn't imagine anyone else playing Bjorn Ironside. Ludwig has been an enormous asset to the series and he's played the part well. He fits naturally into the Viking world and many fans are hoping to see him again in season 6B of the series.
Source: Read Full Article