Will Alex Trebek Have a Say in Picking the Next 'Jeopardy!' Host?
Alex Trebek has been the host of Jeopardy! for the past 36 years; when it comes to hosting a game show, no one does it like Trebek. He's whip-smart, yet he never shies away from a corny pun or light-hearted dad joke. 
Trebek maintains a professional, academic air without ever feeling pompous, or developing a superiority complex. He's warm and funny. He's the man behind one of the longest-running and most popular game shows of all time. And, though it will be hard to bid Trebek farewell, there will come a day when he no longer stands behind the podium reading the clues.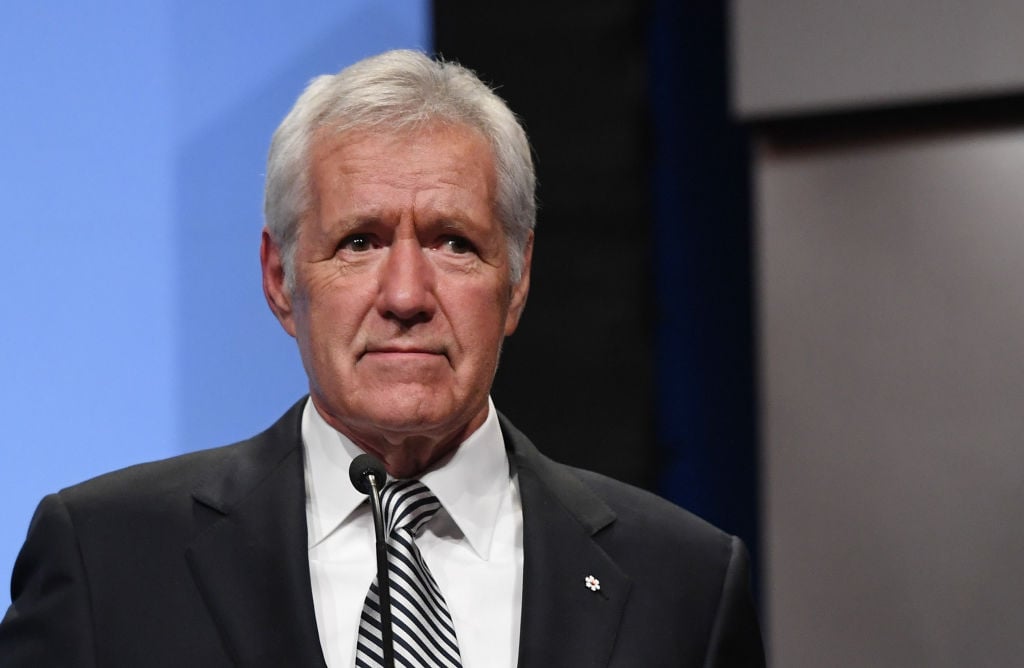 Some fans argue that a prior contestant — such as Ken Jennings or James Holzhauer — whose time on Jeopardy! led to quite a bit of fame, will fill in. Others argue that Jeopardy! should end when Alex Trebek is no longer the host — allowing the man and his masterpiece to be remembered together, leaving behind a unified legacy. 
Trebek has even explained that a funny and smart woman should replace him, joking that Betty White would be ideal. However, given Betty White's age, such a move may not be the brightest, long-term move (pardon the morbidity). But, in the end, will Trebek even have a say concerning his replacement? Will Trebek's opinion come into play? 
RELATED: The 5 'Jeopardy!' Contestants Who Won the Most Money
Trebek explains that he will not be 'presenting an opinion' for the next 'Jeopardy!' host when that time comes
Though Trebek has hosted Jeopardy! for over three decades — and definitely has a lot of insight to offer when it comes to the gig — he reportedly plans to remain rather silent on the matter. Fatherly quoted the game show host, stating: 
It's not a decision that would be up to me and I would not make myself available to presenting an opinion…I would leave it up to the people in charge.
RELATED: What is 'Jeopardy!' Champ Ken Jennings' Net Worth Today?
In the end, Alex Trebek will refrain from involving himself too much with such a decision. He feels it is a choice best left to the experts. Yet, it goes without saying that, those tasked with making the decision may ask Trebek what he thinks before extending the final offer. After successfully drawing audiences in for all those years, his seal of approval would go quite a long way. 
If taking Alex Trebek's ideal replacement into account, for a "bright woman with a strong sense of humor," many individuals (with experience in daytime television) come to mind, such as Gayle King, Whoopi Goldberg, Ann Curry, and more. Yet, fear will likely strike anyone who tries to step into his shoes. 
Though Trebek is quite the gentleman, and will no doubt lovingly pass the torch to whoever is chosen to fill his shoes, the day Trebek is no longer standing behind that podium will be a difficult day for all of the show's devout enthusiasts…no matter how perfect the pick is. 
Source: Read Full Article