Women Were the Primary Targets of Nearly 3,800 Reported Anti-Asian Hate Crimes in the Last Year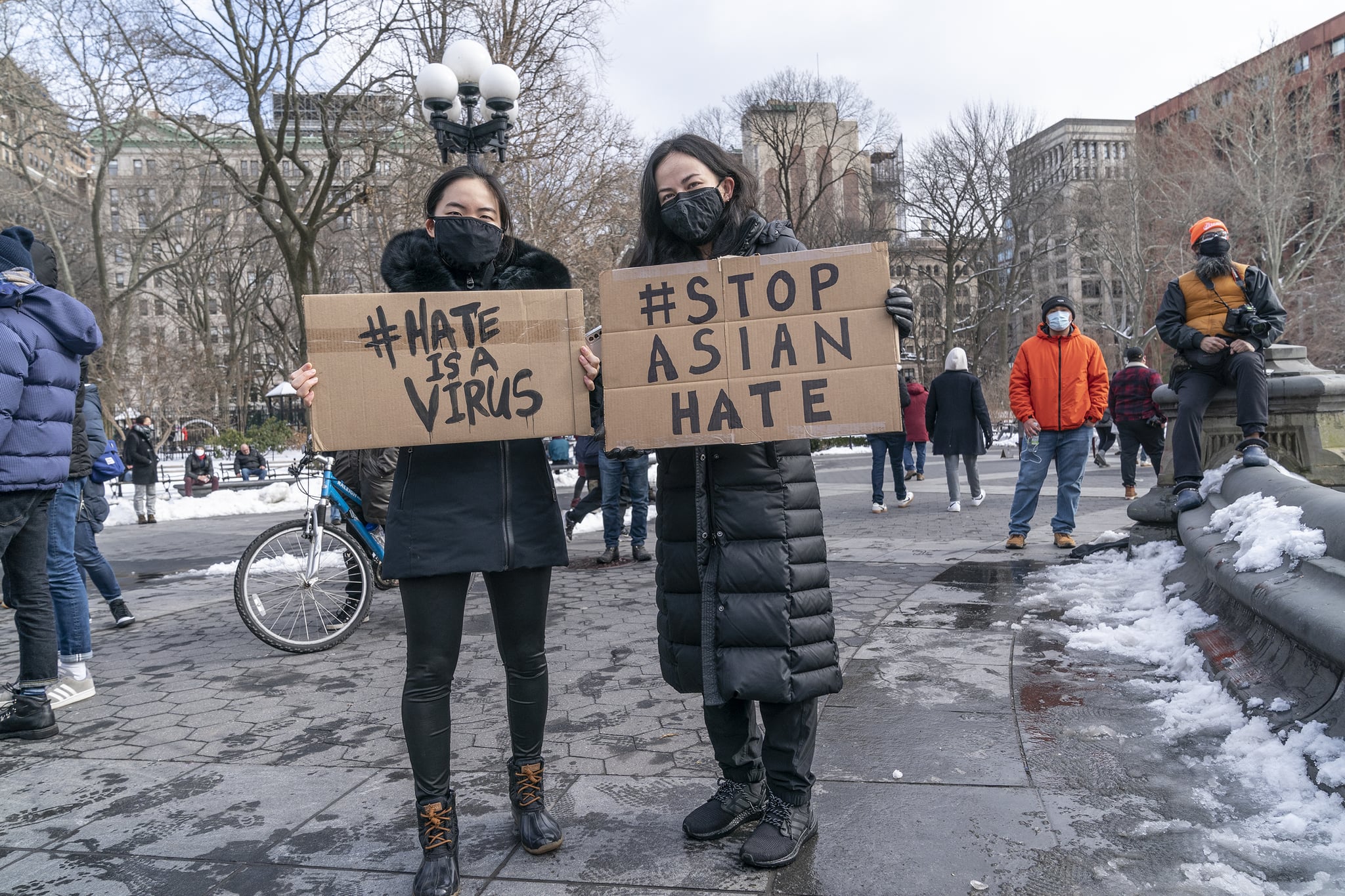 On Tuesday, March 16 — just hours before the fatal Atlanta spa shootings that killed eight people in Georgia — the Stop AAPI Hate coalition released a report disclosing the statistics behind anti-Asian hate crimes in the United States since March 2020. According to the report, there have been nearly 3,800 documented cases of anti-Asian hate incidents nationwide over the last year, and a majority of the victims were women. This is only a fraction of the number of hate incidents that actually occur annually, with cases of xenophobia and bigotry mounting since the start of the COVID-19 pandemic, yet the numbers remain a formidable reflection of recent hate crimes.
All but one of the eight victims of Tuesday's massage-parlor shootings were women, and six were Asian, which is a chilling statistic that has only served to "exacerbate the fear and pain that the Asian American community continues to endure," according to Stop AAPI Hate. "The reported shootings of multiple Asian American women today in Atlanta is an unspeakable tragedy — for the families of the victims first and foremost, but also for the Asian American community, which has been reeling from high levels of racist attacks over the course of the past year," the group said in a statement on March 17. "Not enough has been done to protect Asian Americans from heightened levels of hate, discrimination and violence. Concrete action must be taken now. Anything else is unacceptable."
A closer look at the report reveals that verbal harassment and shunning make up the two largest portions of total incidents reported, collectively totaling at just over 80 percent. Physical assault comprises 11.1 percent of reported incidents, while civil-rights violations — including workplace discrimination, refusal of service, and so on — make up 8.5 percent, and online harassment follows closely behind at 6.8 percent. More than one-third (35.4 percent) of these instances of discrimination and harassment happen while a member of the Asian community is at a business, such as a store, salon, or workplace, while one-quarter of incidents take place in public streets or on the sidewalk.
Source: Read Full Article